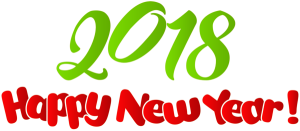 ---
TAX COLLECTION
Taxes can be mailed, left in the drop box, or paid in person during normal business hours: Monday-Thursday, 10am – 12noon, 12:30pm – 4pm. The Clerk's Office is ALSO OPEN EXTENDED HOURS for your convenience, or by appointment.
Saturday, January 27                          Open 9am – 12 noon
Wednesday, January 31                           Open 9am – 6pm
Make checks payable to VILLAGE OF CLEVELAND. Do not combine other payments with your tax check. Taxes are due January 31. Manitowoc County will charge interest once our books are closed.
---
Farewell to Officer Katzka
As of the end of December, Officer Aaron Katzka will be leaving police work and the Village to get married and start a new life and new career in Minnesota. The Village has benefitted from his services since 2009. Officer Jacob Schweigl, currently a casual-status officer with the Village, has accepted the position full‑time. All of the staff at Village Hall have been working together on the transition and we are confident there will be no departure from the high level of service received by Cleveland residents and property owners.
Good luck, Aaron, and thank you for your dedication to our community!
---
Farewell from Officer Katzka 
In early March of 2009, I received some of the greatest news of my life. The job was mine! Being hired as the new police officer for the Village of Cleveland was overwhelming. It amazes me how fast the time has flown by. I have met so many great people and organizations during my time here. I know when I first came here, I had so many objectives I wanted to complete. Getting to know the community and be a part of it was one of them.
The Cleveland Fire Department, First Responders and the Village Board are some of the greatest groups of men and women I have ever worked with. These people donate a ton of time and have been very helpful during my tenure. The bike rodeos we held with the Cleveland Cub Scouts and the Bike Safety classes with the 2nd graders at Cleveland Elementary School have been so fun and rewarding. Joining teams with local police agencies to donate time and money towards the "Shop with a Cop" program during Christmas was a true pride of mine. Thank you to everyone who has donated to this fabulous program as it means so much to me. A special thank you to the Cleveland State Bank, Bonde's Quik Mart, and Lakeshore Technical College for all the donations and help for these programs. Being able to work with Chief Barber, Officer Schuessler, Officer Schweigl, Rhonda Deehr and other village employees are some of the greatest co-workers anybody could wish for. The stories I have accumulated are seriously endless. Some are funny, some are exhilarating, and some are sad, but all were worth it and I will cherish them all.
I'm am still as honored today to have served for this community as the first time I put the uniform on. Thank you to the great citizens of this village for having me. I'm truly blessed to have been given this great opportunity. As I start writing my next chapter in life with my future bride, I will always hold this past chapter fondly. I will truly miss you all.
Aaron Katzka
---